Woman With The 'Biggest' Eyebrows In The World Shares Photo Without Make-Up.
This Instagrammer is famous for her extra big black eyebrows that cover most of her forehead. Recently, she shared a picture of herself without make-up for her fans and it is quite the transformation.
Instagrammer from Russia has the biggest black eyebrows. She is quite a celebrity on Instagram where she finally shared a picture without make-up for her fans. The picture shows her natural look with not so big eyebrows and a beautiful smile.
1. This Instagrammer who is famous for her big BIG eyebrows recently shared a snap of herself in which she looks so very different
This Instagrammer Anzhelika Protodyakonova, from Russia, is popular because of her 'big black brows' which are not natural but drawn by her. She got the spotlight a couple of years back when her 'brows were a bit smaller, but still pretty big, and a stranger took a quick photo of her while she was using public transport.'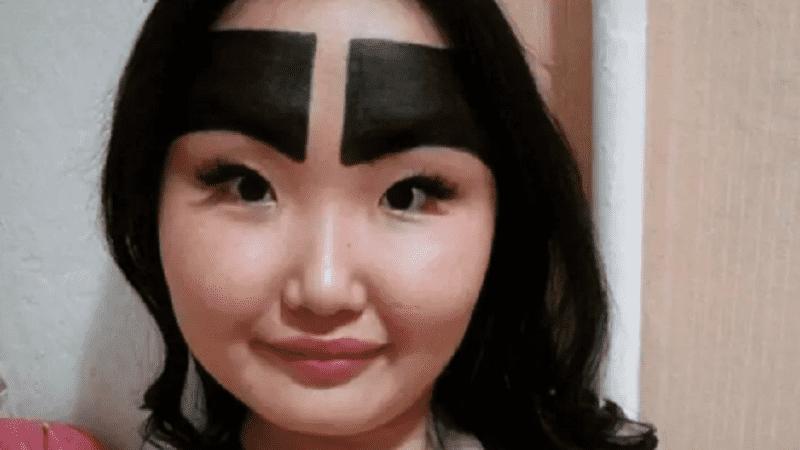 2. Now she is a popular Instagrammer with more than 100,000 followers
On her account, she shows off her big eyes brows that cover most of her forehead.
Anzhelika recently shared her natural look with a pretty smile for her fans.
3. Anzhelika promotes various Russian brands on her page
Her 'brows have also drawn in companies and Anzhelika now makes her living through adverting with Russian brands offering her cash to promote them.
4. Anzhelika's unique appearance is what made her famous, it feels like she belongs from some other world