In November 2018, a puppet was abandoned at a vets office. She had maggots limping over her whole face and she was in a quite pitiful situation.
Evident by her condition whoever left her had thought she was a goner, but Mostly Mutts found out about her and thought of giving her a chance.
Usually, Mostly Mutts finds foster homes for their animals, but for Executive Director Tammy Turley, it was love at first sight when she saw that puppy and she adopted the puppy herself. Tammy had experience about disabled puppy's but only when they were fully grown up. Furthermore, the option of customised wheelchairs was also dropped due to the puppy being so youg.
That's when nature sent an angel to help that puppy. A young boy, Dylan who was a volunteer other had an idea to build a wheelchair utilizing Legos.
Using Legos, some speciality tricks and super imaginative skill Dylan build a small, cute wheelchair for Gracie.
This wheelchair can be broadened as Gracie grows up only with the addition of some more blocks. At first, Gracie was a bit hesitant, but as time passed she learned how to carry it and started motoring around everywhere.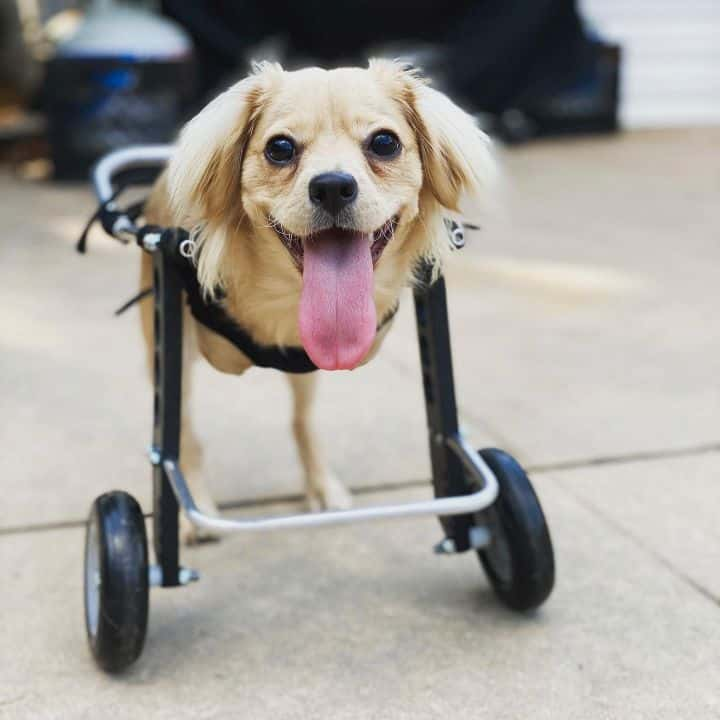 A year later Gracie was blessed with her own wheelchair and she was now trying to move without even a wheelchair which was quite impressive. The puppy someone had left to die was now living a great life only with a bit of care.