The vows, 'in sickness and in health' are more of a formality nowadays. People say it for the sake of saying which is why sometimes, we stop believing in love. However, couples and lovers like Du Yuanfa and Zhou Yu'ai restore our long-lost faith in love and humanity with a bang.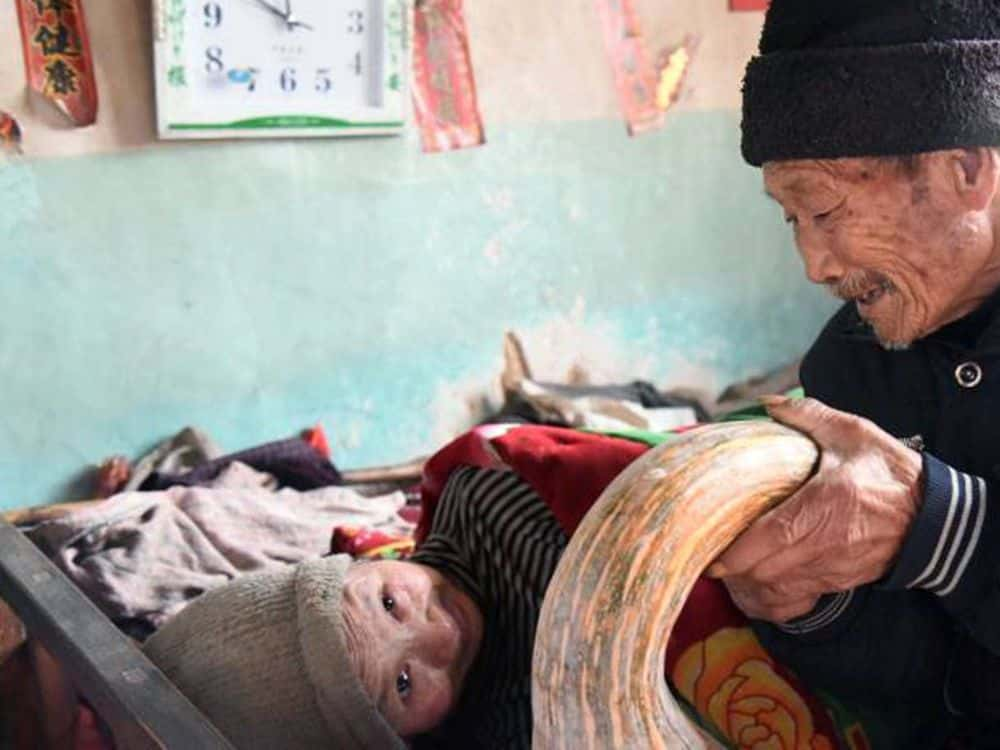 The couple got married in 1958 when both their parents allowed them to marry each other for love.
Soon after the marriage Zhou fell sick and was left bed-ridden. Du took her to a lot of hospitals and doctors, none of them were able to diagnose the illness. Worst part, Zhou was termed as infertile as well.
This was when Du decided to stick by her till death does them apart. Du's family compelled him to annul the marriage and move on but he was adamant that he won't leave the love of his life like this.
He left his job and started taking care of his paralyzed wife.
Since then it has been 50 years and Du is standing strong taking care of his wife like no one ever has.
The locals as well as the government help Du take care of his wife by providing the necessities of life.
Image and article source: People's Daily Online and Diply