Chinchillas, native to the Andes mountains in South America, are one of the cutest gifts of nature. Sharing their DNA with rodents and squirrels, they bring the cuteness and wittiness of both the species in one adorable little package.

Cameron, a chinchilla breeder from Milton Keynes, Buckinghamshire, breeds the most beautiful award-winning violet chinchillas and to be honest! I have not seen anything quite like these violet Chinchillas.

They are so round and so fluffy that it is almost unreal.

These liddul beauties are like real-life pompom balls. Cameron's Chinchillas are winning hearts around the world.

He mostly breeds violet Chinchillas for shows. No doubt, they rake in the ribbons and awards with their round bodies.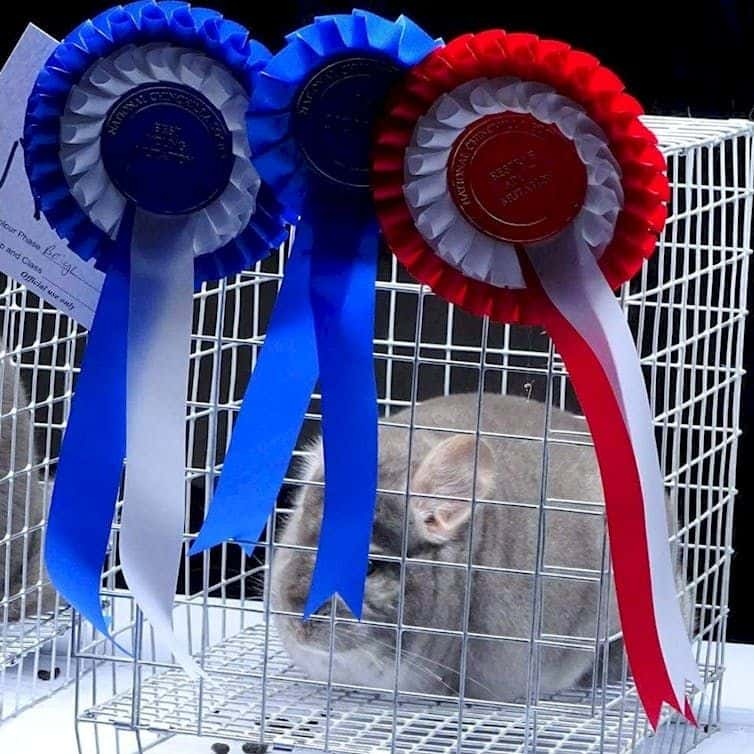 Chinchillas cannot get more perfect than this. My God! They are fluffier than the fluffiest rabbits and look at that adorable tail.
You can follow Cameron on Facebook and Instagram to bless your feed with all this adorable-ness.
Amidst the ongoing global pandemic, we all need something to keep us grounded and alive. These Chinchillas are the best way to remind yourself of everything good that is still around us.
Article source: Diply
Images Source: Facebook