In These Social Distancing Times, Restaurants In Thailand Are Putting Plush Pandas To Make Their Customers Feel Less Lonely
With the new time to come, the world is confused over what is safe and what is not. Businesses are coming up with new strategies to maintain social distancing for the sake of everyone's' safety and this restaurant in Thailand is apparently winning the challenge here.
The new world that is to come after this virus will surely be a different one. The rules of social distancing are something that will live with us in the coming generations. And the businesses are already coming up with ideas to tackle these social distancing rules. A perfect example of this is a Vietnamese restaurant in Thailand who found the perfect solution of keeping their customers apart- by pandas!
Maison Saigon placed plush pandas in the restaurant so that people have to sit at a safe distance of at least 2 meters apart. Also if customers come alone than they have company too. Look at the pictures taken from this restaurant and tell us in the comments if you think this idea of keeping a plush toy is whether a good one or not?
1.
2.
3.
4.
5.
6.
7.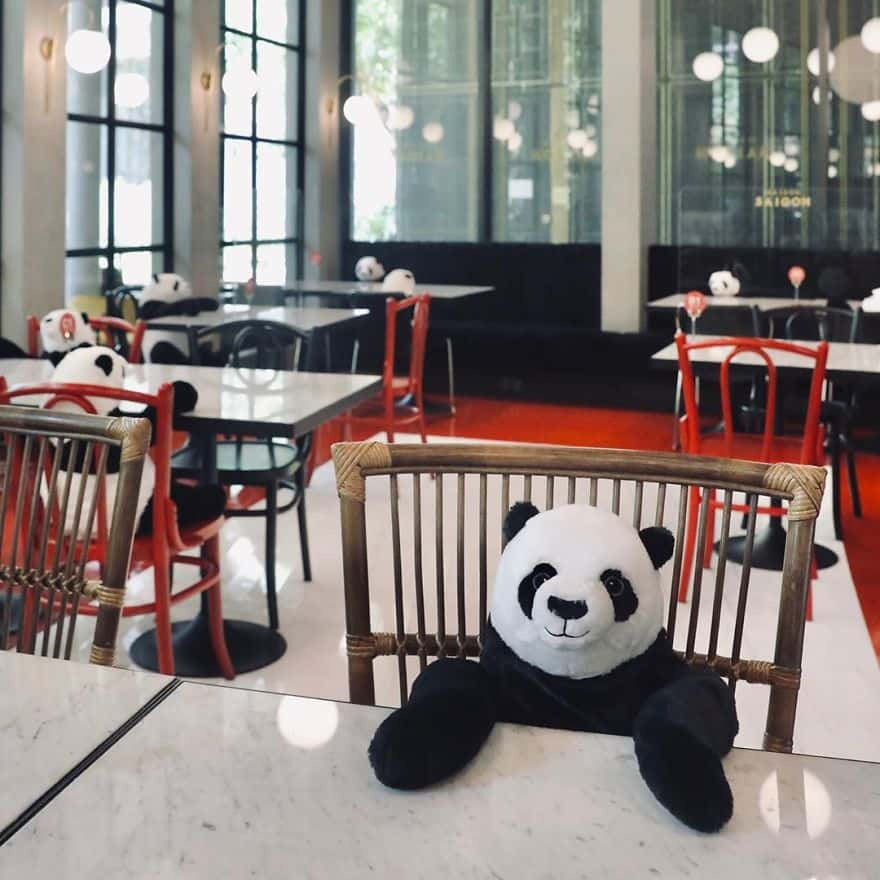 8.
9.
10.
More info: Instagram| Facebook