Now and then, you watch an animal discovery or science channel, you come across a new bird or animal that leaves you awestruck. The world is full of amazingly beautiful and interesting birds with their unique physical features. But when we picture beautiful birds, the thought of beautiful poultry never crosses our minds. This Japanese Onagadori has the longest of tails that will leave you wondering what, how and why?

Although, I respect these farm birds. But to call them beautiful and interesting is another thing. Also, some hens can be called cute and the roosters can be assumed handsome.

At worst in farm birds are the turkeys. They seem like big chested demons just waiting to ghost you while you're asleep.
But today, when I discovered the Japanese breed Onagadori, a very special breed of chickens. I was amazed to see the features, especially the tail it had. The name Onagadori means " Honorable fowl".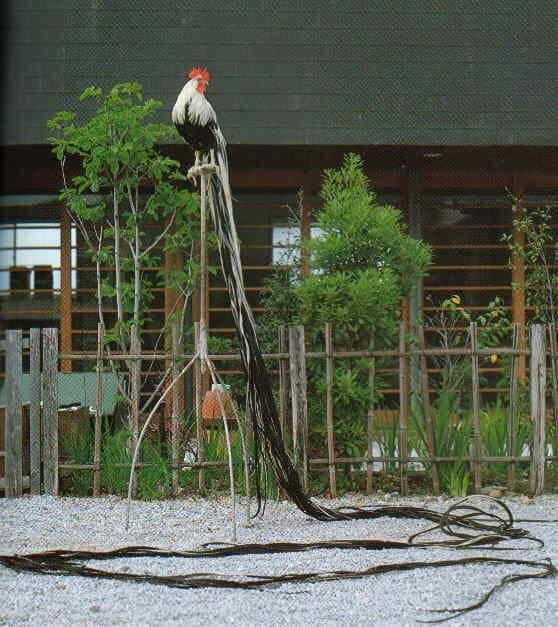 The tail Onagadori is having is almost like a story princess Rapunzel. I wonder how strong its feathers are to be carried around and what if someone tries to climb them thinking of Rapunzel.
While other roosters and breeds of chicken regrow their feathers, Onagadori has the same feathers for their entire lives. Moreover, these feathers never stop growing.

So, it's not the breed of chicken that we eat. Japanese consider them as their natural treasure. Onagadoris lay only a couple dozen eggs each year that are far lesser than the normal hen breeds. So, this proves that they are bad egg layers.
The very few Japanese people who raise them are only for show and for conserving their natural treasure. Special roost is designed so that their tails can be free from damage and special care is given for their feathers too.