Ever heard of a cat running with a speed of 50mph, and around 40 lbs? Most probably no. Caracal cat is one of the cutest and heaviest species in the cat family! These are among the most beautiful of wild cats and have tufted black ears, which adds to their cuteness.

The name Caracal comes from the word "karakulak" which means "black ears" and honestly, they`ve got the cutest ears ever adding to their uniqueness.

The Caracal is sometimes also called "African Lynx" as they are found in the Sub Saharan Africa. Also, these kittens are around 40 lbs, as they are the heaviest of all the usual cats. So, it's something more than your ordinary house cat.

Caracals surprisingly get running up to 50mph. And will beat any of the other species in the cat family.

If you are still not impressed and put your cat above them, then look into their adorable big colored eyes!

Look at these little heavy creatures jump, play and rest with luxury.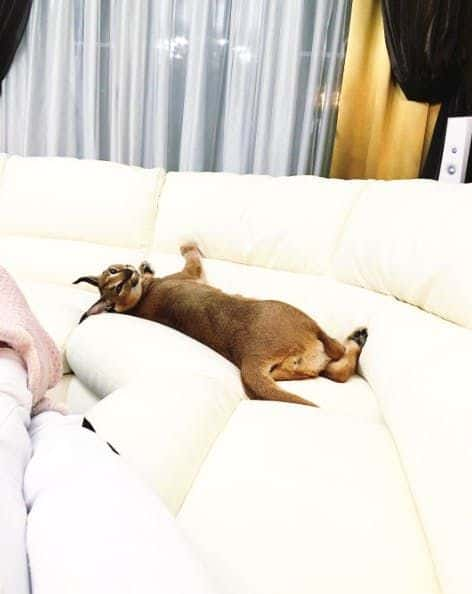 Now, you must be thinking of domesticating them. But, wait.. are they even legal in your country? So make sure before keeping them in your homes.