One Brazilian couple had a magical moment when their newborn daughter greeted them for the first time with a smile. Just moments after Antonella was born, she graced her parents with the most adorable smile ever. It came to knowledge later that the reason behind such a cute reaction was the girl's father Flávio Dantas who used to speak to the baby while she was still in her mother's womb.
"I can't explain the feeling I felt at that moment," the father wrote in an Instagram post. "Every day I talked to my daughter in her mother's womb, I always told her that I loved her, that Dad was there and that I was going to be the best father in the world! When she was born, how did she repay me? With the sweetest smile ever."
"A love that doesn't fit inside the chest!" was how Flávio described his feelings for the firstborn daughter. The man was so excited about his child's arrival that he celebrated by posting multiple photos on social media with many heartwarming captions. "God gave me my biggest reason to raise my head, let go of sadness and go after the world to be able to give you," the man wrote under one of the pictures.
Antonella's mother Tarsila also shared photos of her daughter and described her as "a gift sent by my Lord". Another photo showcased the mother embracing her daughter with the caption that read: "If wealth were measured in words, I would sum it up in just one: you. My rare jewel cut by the hands of God."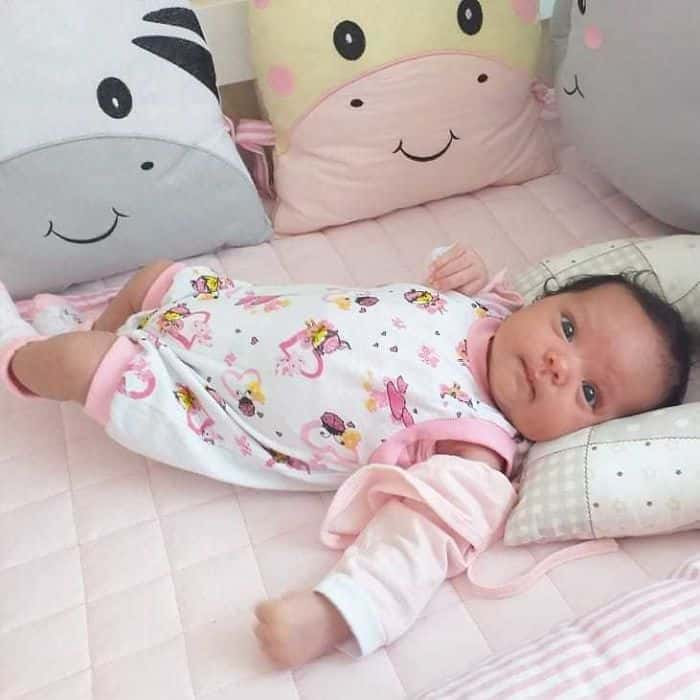 The parents are raising Antonella in Rio de Janeiro where the couple resides. Flávio is a naval soldier while Tarsila used to work in a kiosk as an attendant and a cook.
People Could Not Help But Share Their Experiences And Love With The Beautiful Family