No matter how cruel the world feels like, there are still plenty of good people left, and the former forest Gump star, Gary Sinise is one of them.
You might remember him as the disabled veteran Lt. Dan Taylor in the film. Since the movie, Sinise had remained dedicated to helping real people that are in a situation similar to his character. How noble!
Hence, every year the American actor takes children who have seen the worst parts of military family life on a very special trip.
This all started back in 2011 when Sinise started a foundation dubbed 'Gary Sinise Foundation' to help veterans, first responders, and their families and support them whether they're on active duty or have already served. He was inspired by U.S. Army Specialist Brendan Marrocco after he assisted him in a fundraiser. Marrocco became a quadruple amputee after a bomb blast in Iraq.
The program usually has a number of Gold star events for families, officers, and veterans. However, the last tear the foundation had something very ambitious in mind. In December, the Gary Sinise Foundation flew 1750 people alongside Sinise to Disney World. These passengers consisted of at least 1,000 children who had lost a military parent, as well as a few surviving family members.
15 planes were arranged to bring the passengers to Orlando, where they would spend a five-day vacation at the happiest place on Earth.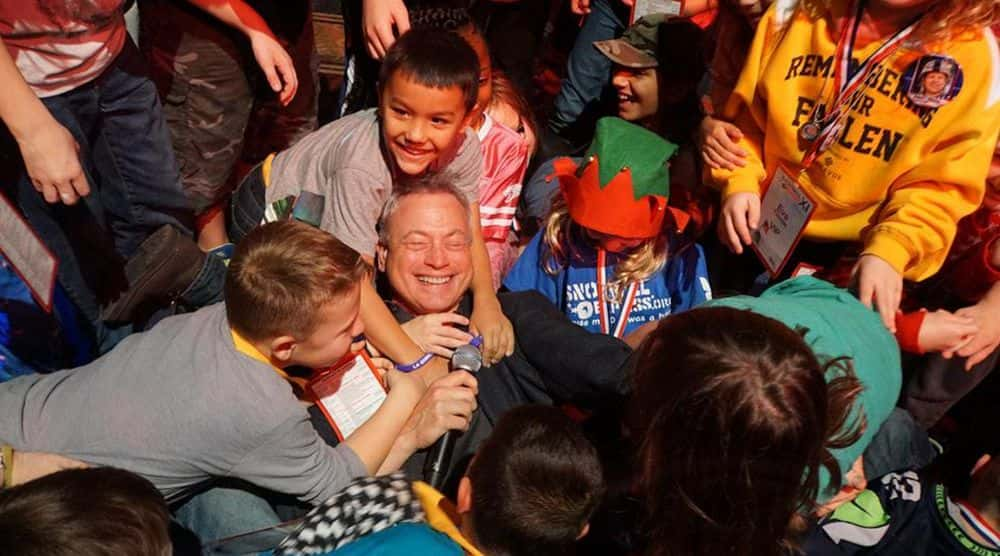 600 American flags lined the park to symbolize the reason these visitors were brought together.
Image and Article source: Diply