Recently, the most adorable pictures of an animal are roaming around the internet. What's unique about these pictures is that people are not sure if that cutie is a dog or a cat? In most of the pictures, he looks like a dog but from some angles, he looks like a cat. He belongs to a Hmong couple in Vietnam and also has a Facebook page filled with his adorable pictures.
1. You often look at the cute animals on the internet but have you ever looked at a cute dog that might be a cat or a cute cat that might be a dog?
After looking at adorable pictures of this adorable pet, everyone is confused about its identity.
2. "Derpiest fuzzball to ever walk the earth"
These pictures were recently posted on Reddit with the title "derpiest fuzzball to ever walk the earth." The post was immediately flooded with comments from confused Redditors who wanted to know what exactly this animal was.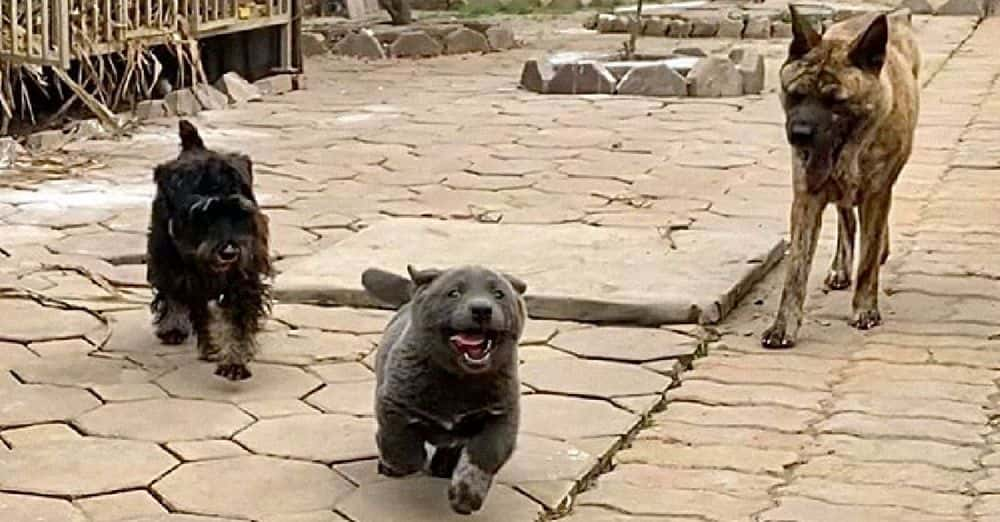 3. After seeing most of the pictures, people came to the conclusion that it's a dog but we won't deny that some angles make him look more like a cat
4. No matter what he is, this won't change the fact that he is the cutest animal with the naughtiest expressions
Some people tracked the original source of these pictures. The pet has a Facebook page called "Gấu Mèo Bắc Mỹ" and it turns out he has quite a fan following. The page is full of his precious pictures but sadly it doesn't solve the mystery of his breed.
5. "Gấu Mèo Bắc Mỹ" is a Vietnamese word
"Gấu Mèo Bắc Mỹ" translates from Vietnamese to English as "North American Cat Bear."

6. His name is 'Dui' which means 'raccoon'
His name is Dúi — which translates to "raccoon", only furthering the confusion — and he belongs to a Hmong couple in Vietnam.
The couple told Metro that he is a mix between a native Vietnamese breed and a short-legged dog they don't know the breed of.